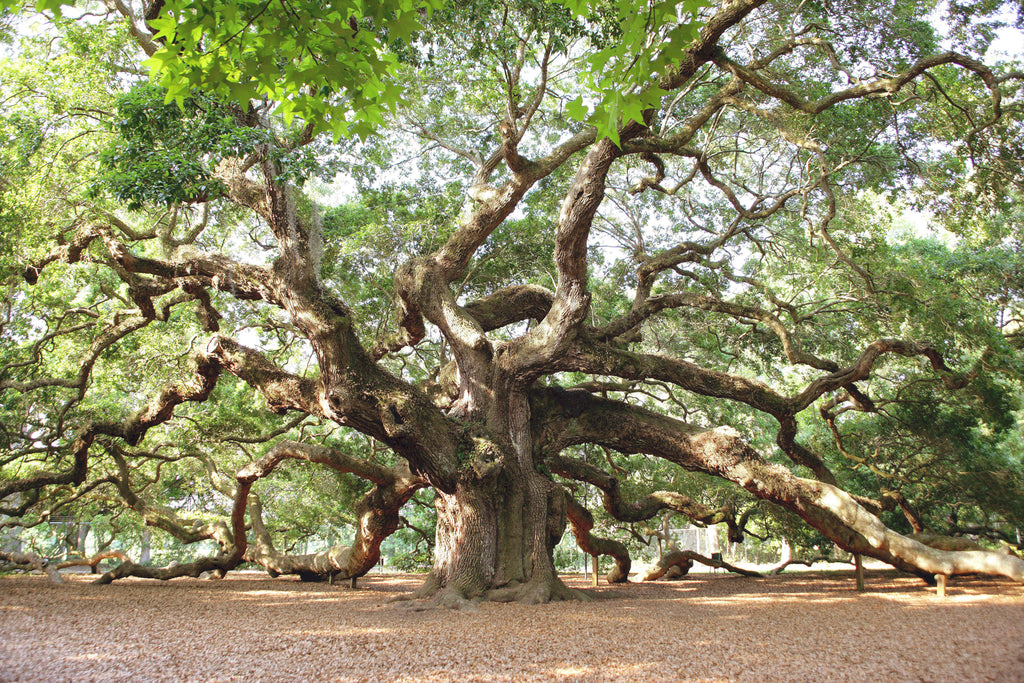 Great Oaks Variety Pack
$ 19.95
Photographic Note Cards: Still Life
Johns Island, South Carolina
Beautiful images of the "Angel Oak" are found on Johns Island in South Carolina. This live oak is hundreds of years old and spans some 90 feet from limb to limb.
This set of ten cards includes Angel Oak, Regal Oak, Noble Oak, Great Oak and Magnificent Oak. Five images, two note cards of each image with fitted envelopes.
Professionally run, 4 color separations. Each card is 4.25 x 6. Blank inside.